2022 Canadian Guitar Show Events Announced for Edmonton and Calgary
28-Mar-2022 - REGINA SK
We're back in full force. Join us in Calgary September 25th and Edmonton October 2nd, 2022.
Alberta Guitar Shows are Back On!
We are pleased to announce confirmed dates for 2022 Canadian Guitar Show events in Calgary on Sunday September 25th and Edmonton the following Sunday October 2nd. We'll be returning to our historical venues in both cities, McMahon Stadium's Red & White Lounge in Calgary, and the Italian Cultural Centre in Edmonton. Check out this year's posters below.
There's a reason we chose a Firebird as our poster hero this year. The phoenix is rising!
We expect to have our Exhibitor and Vendor registration forms ready in April, with marketing to begin shortly thereafter. To our previous exhibitors, we'll send you an email to notify when table/booth registrations are open. If you're new to the Guitar Show family, please email us a note with your interest.
We can't wait to see everyone this fall!
Scott and Gary
Canadian Guitar Shows Team
March 28, 2022
Calgary Guitar Show, Sunday September 25th, 2022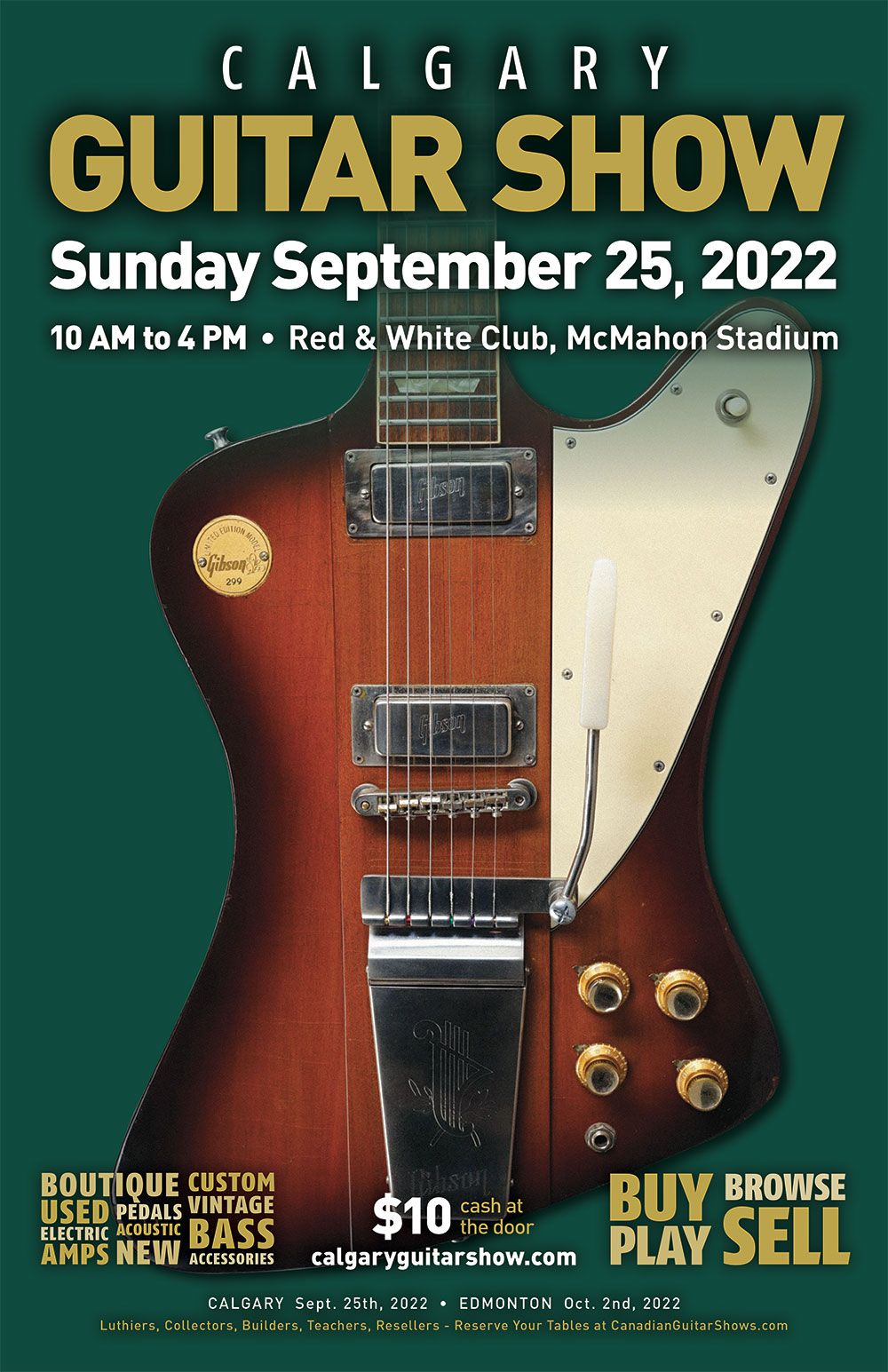 Edmonton Guitar Show, Sunday October 2nd, 2022
---