Call for Exhibitors: Registrations Open for 2023 Edmonton and Calgary Guitar Shows
12-Jul-2023 - Edmonton AB
Reserve your booths for Alberta's Premiere Guitar Events!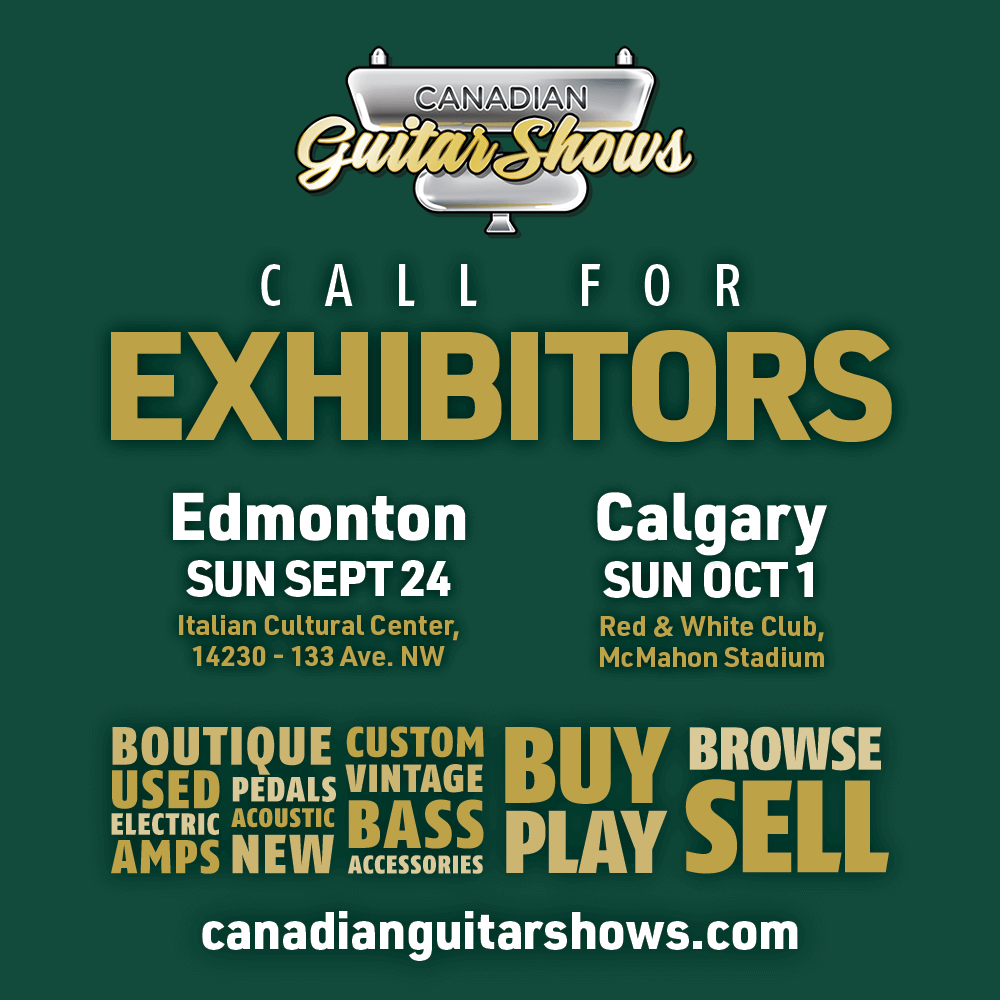 We're excited to confirm the details of the 2023 Edmonton and Calgary Guitar Show events.
On Sunday September 24th, we'll be hosting the Edmonton Guitar Show at the Italian Cultural Center.
And, on Sunday October 1st, join us for the Calgary Guitar Show at the Red & White Lounge, McMahon Stadium. Shows will be open 10:00 AM through 4:00 PM each day.
Ready to book for 2023?
Purchase your booth reservation here:
CanadianGuitarShows.ca/purchase-booth
Return to Familiar 2022 Venues
Edmonton's ICC has been home to our shows for several years now, and features over 11,000 square feet of exhibit space, plenty of free parking, and an onsite canteen serving food and beverages throughout the show day.
In Calgary, this will be our third year at the Red & White Lounge at McMahon Stadium. There is plenty of free parking and food and drink service is provided by local food truck vendors just outside the main entrance. With over 9,000 square feet of wide open display space, this venue has proven to be advantageous to show exhibitors and attendees alike.
Guitar Show Promotion
All exhibitors are encouraged to take part in our show stage seminars, presenting products and services between musical performances and sponsored training sessions. Please let us know if you'd like to take advantage.
This year's shows will feature a 2023 edition of our Exhibitor T Shirts, be sure to book you booth prior to August 25th to ensure your brand name is represented on the shirts.
Active show promotion has begun with postering, social media sharing and paid advertising across Facebook, YouTube, Instagram and Twitter.
---